Welcome to Creative Marketing Inc!

Looking for new and exciting ideas? You've come to the right page!
Featured Item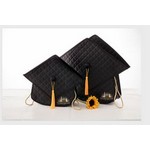 The Quilted Grad Bag - 13"x15"
Luxury Quilted Graduation Bag. The Grad Bag is a magnificent bag option for a school function event,college party celebration and educational fundraiser projects! It is the real bag with the real genu...

Signature Showrooms